Technical characteristics of the building
Since 1985, the head office of our company is located in Foetz at the motorway junction of the A4 and the A13 linking Luxembourg to Esch s/Alzette and Rodange to Mondorf-les-Bains thus allowing a perfect exploitation of the Luxembourg road network.
Land & building :
Surface of the land : 51a15
Building area : 18a25
Parking area : 32a90
Use of surfaces
2010m² reserved for the distribution of goods
204m² workshop and vehicle maintenance area
384m² administration area
96m² closed storage area for temporary stock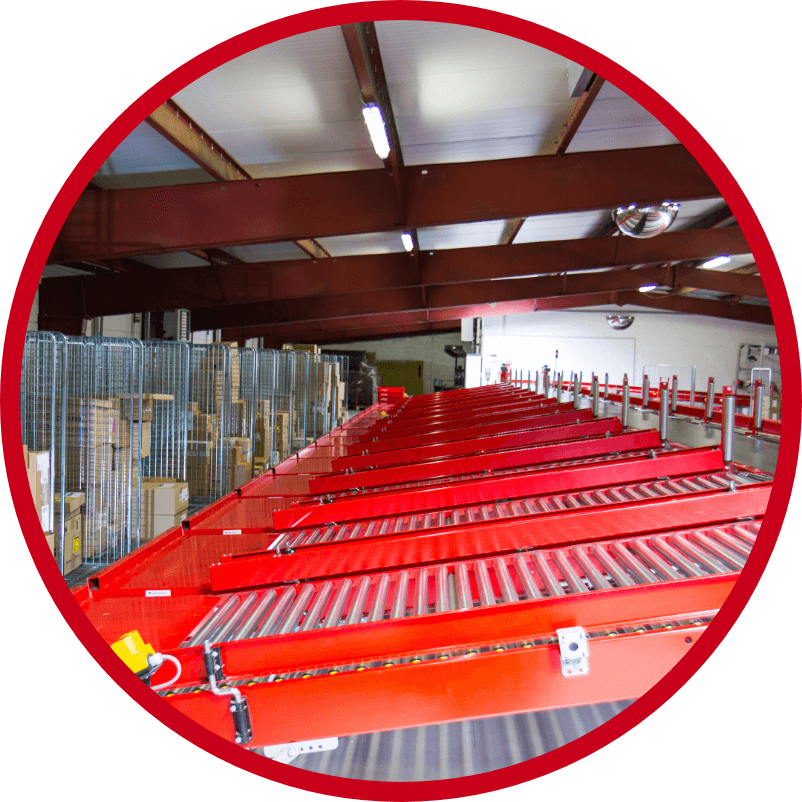 Security
Our building has all the modern security standards to protect the shipments you entrust to us.
Video surveillance
The entire site is under HD video surveillance, the layout of which makes it possible to trace the entire path of a package or pallet in our premises.
Access control
Parking lots, offices and storage areas are secured by personal access control.
Alarms & remote monitoring
Of course the site has anti-intrusion alarms connected to an external surveillance company.
Temperature
Thermo-regulated transport building
Bâtiment de transport thermoréguléAfin de répondre aux exigences de la nouvelle réglementation GDP ref 2013/C 343/01, d'importants travaux d'isolation et de protection contre le vent ont été réalisés en 2013.
Insulation
A roof with high-tech insulation has been placed on our building to protect your goods from outside temperature variations.
Heating & Air Conditioning
Our building has a low energy consumption heating and air-conditioning system allowing the automatic regulation between +15°C and +25°C of the transit and storage areas of your goods.
Monitoring
Two autonomous temperature recorders were installed in order to transmit in real time the temperature information of 4 probes on an Internet platform.
This platform integrates an alarm system that warns of any unwanted temperature variation.
Building hygiene
Pest control:
Our site has a protection program against the following pests:
Rodents
Crawling insects
Flying insects
Cleaning program
A weekly cleaning program has been established in order to maintain the storage and transit areas in an impeccably clean condition.