THE PHARMACEUTICAL TRANSPORT SERVICE IN BENELUX
THERMOCARE IS THE ONLY SERVICE IN LUXEMBOURG DEDICATED TO TRANSPORTING HEALTHCARE AND LIFE SCIENCE PRODUCTS AT A CONTROLLED TEMPERATURE, ACCORDING TO THE NEW EUROPEAN GUIDELINES 2013/C 343/01 FROM THE 5TH OF NOVEMBER 2013.
Traceability and Temperatures :
The temperatures in each storage or transit location or vehicle used for the transportation of your merchandise are scrupulously recorded and transmitted in real time to an internet platform so they can be monitored and logged.
Proactive Management
The Thermocare buildings as well as the vehicles are digitally monitored. All the vehicles are equipped with a door switch capable of setting off an alarm in the case of a prolonged opening representing a potential risk of temperature change. In order to conform to the new European guidelines concerning good practice in the distribution of medicines for human usage (2013/C 343/01 5th of November 2013) Interoute has made a complete examination of delivery systems and internal equipment.
Internal administration procedures:
Elaboration of GDP procedures

Complete personnel training
Archiving system for recordings and certificates
Traceability and Temperatures :
85 PDAs adapted for delivery

Digitisation of all certificates and documents
Euroscan temperature monitoring system in all vehicles
Depot upgrades:
Complete external technical analysis
New roof with 120mm insulation
New air conditioning system
Pest control programme (insects)
Euroscan system (temperature control)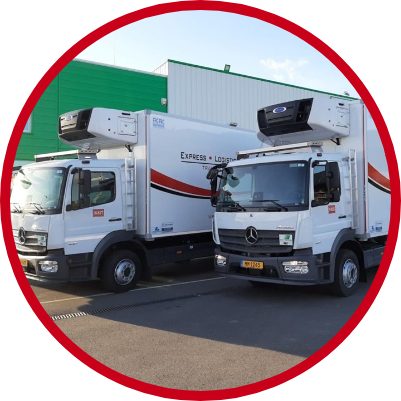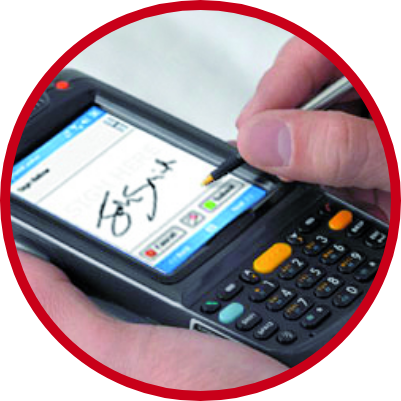 AVAILABLE ROUTE VEHICLES
Linehaul standard ATP 33 pal
Standard ATP Frigo trailers
Dual-temperature / 2-8°C & 15-25°C
GPS
Tailgate + Doors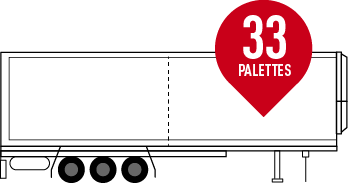 Distribution City-Trailer 25 pal
City-trailer 25 palettes
Single-temperature / Webasto preheating
GPS
Tailgate & Usable as backup for Linehaul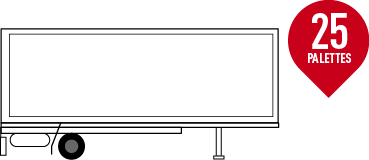 HEAVY DISTRIBUTION VEHICLES AVAILABLE
12 ton distribution lorry
Standard ATP Frigo lorry (16 pal)
Dual-temperature / 2-8°C & 15-25°C
GPS
Side doors
Tailgate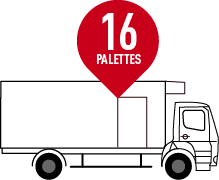 12 ton distribution lorry
Standard ATP Frigo lorry (16 pal)
Single-temperature / 2-8°C & 15-25°C
GPS
Side doors
Tailgate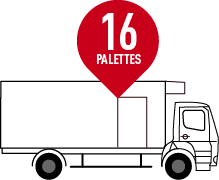 LIGHT DISTRIBUTION VEHICLES AVAILABLE
Vans :
L3H3 Vans (15m3)
Single-temperature 15-25°C / dual zone
Webasto preheating (programmable)
GPS
Side doors
Fibreglass interior coating, Waterproof and resistant to disinfection, Conforms to 94/C63/03 (GDP) standards, Conforms to 852/2004-HACCP standards, Conforms to ADR Class 1, 2, 6.2, 7, 8 standards
MOBILE ACTIVE REFRIGERATION UNITS
Vebabox mobile units are available and adaptable in all types of van in case of transport sub-contracting or express transport demands.
Vebabox :
Single-temperature mobile units 15-25°C
Units convertible to 2-8°C
Euroscan recording system
GPS
960 litres usable volume