LUXEMBOURG - THE IDEAL OPERATIONAL BASE FOR MAXIMISING YOUR LOGISTIC POTENTIAL.
LESS THAN 4 HOURS BY ROAD TO MAJOR EUROPEAN CAPITALS, LUXEMBOURG IS RAPIDLY BECOMING A COST-EFFECTIVE OPERATIONAL BASE FOR MANAGING LOGISTICS OPERATIONS.
Luxembourg - the ideal operational base for maximising your logistic potential. Less than 4 hours by road to major European capitals, Luxembourg is rapidly becoming a cost-effective operational base for managing logistics operations.
Luxembourg International Airport is one of the largest European freight airports and is home to the first cargo-only airline in Europe. Luxembourg also has rail links to many major cities in the European Union and Turkey, as well as to ports of the Baltic and North Sea, making the Grand Duchy of Luxembourg the hinterland of ports such as Anvers, Zeebrugge, Amsterdam, Rotterdam and Hamburg.
Our company specialises in logistical support and is dedicated to serving all types of industries needing specialist, tailored logistics solutions.
We deliver our logistics solutions using a collaborative approach, and as such we support our clients in their business development by aiding their industrial progress.
LOGISTICAL SUPPORT
is guaranteed by organising and finalising your transport needs right from your production site to your client's doorstep, all in an agreed timeframe and with the quality of service you expect. From simple parcels to small shipments or larger pallets, we have the solution to all your logistical requirements.
DEDICATED SERVICE
is promised to our clients. We carefully assess your specific needs and specifications, which allows us to offer tailored solutions to expedite your order on your site or through outsourcing. We pride ourselves on our innovative and efficient service which is perfectly adapted to your activities and needs. Our tailored approach is the ideal solution to your logistical requirements.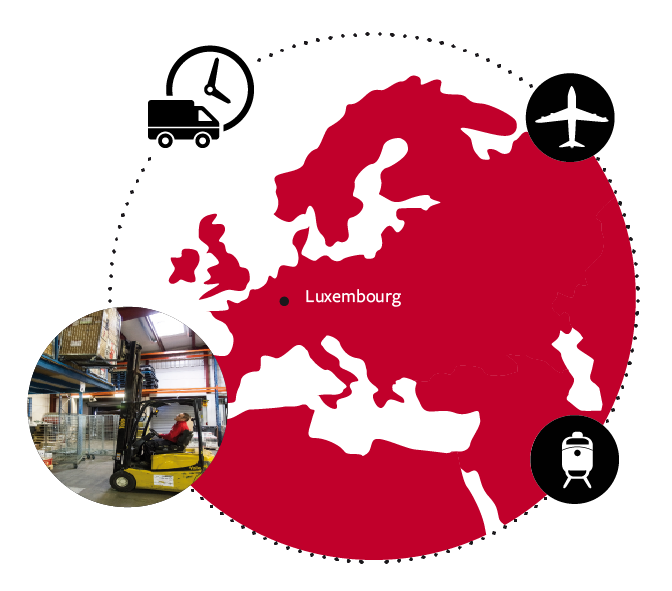 WHY OUTSOURCE YOUR LOGISTICS?
1
to focus your efforts on your core business activities and not on your logistics
2
deal with only one logistics firm who can take care of your deliveries, your stock, preparing parcels and shipments
3
save money on staff and warehouse costs with the help of our medium or long-term budget plans depending on your needs
4
Benefit from our preferential shipment rates thanks to our links with the most efficient and cost-effective shipping firms
5
develop your operations with the help of a real business partner who will be by your side as you grow
Managing your project according to your specifications
Complete or partial handling of you logistics needs
Opportunity to grow your client base
Collection from your suppliers
Delivery and quality control
Managed storage space
Preparing orders
Packaging goods or parcels
Tailored requests
Stock management
Europe-wide delivery
B2B and B2C
Customs management
Returns management
Administrative procedures
Guarantees